THEORETICAL ARGUMENTATION OF MEDICAL AND INFORMATIONAL METHOD IN PROGRAM OF DENTAL IDENTIFICATION THE PERSONALITY USING DIGITAL PANORAMIC X-RAY PHOTOS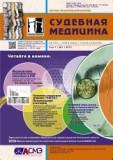 Authors: Kostenko Y.Y.1, Klevno R.V.2
Affiliations:

Uzhgorod National University
Отделение современных технологий протезирования ФГБУ «ЦНИИС и ЧЛХ» Минздрава России

Issue: Vol 1, No 1 (2015)
Pages: 16-18
Section: ORIGINAL STUDY ARTICLES
ID: 8
Cite item
Abstract
The article presents the clinical and experimental substantiation of the method of dental identification by contrast contouring of iatrogenic interventions with an expert assessment of the dental status. The method showed its effectiveness in the three experimental groups of patients who have basic and repeated X-ray photos with a time interval of one to five years. He is part of a comprehensive medical information program of identification with an expert assessment of changes dental status in forensic dentistry along with methods of mapping the intensity of the image, the relevant cluster mapping objects of digital panoramic X-ray photos, constant anthropometric indexes of the lower jaw. 
About the authors
Uzhgorod National University
Author for correspondence.
Email: k-sme@nmapo.edu.ua
Department of prosthetic dentistry, Scientific Research Centre of Forensic Dentistry Ukraine
Отделение современных технологий протезирования ФГБУ «ЦНИИС
и ЧЛХ» Минздрава России
Central Scientific Research Institute of Stomatology and Maxillofacial Surgery of Ministry of Health of the Russian Federation Russian Federation
References
INTERPOL, Dister Victim Identification. http://www. interpol.int/Public/DisasterVictim/default.asp, 2008.
Jacob R.F., Shalla C.L. Postmortem identification of the edentulous deceased: denture tissue surface anatomy/ Jacob R.F., Shalla C.L. // J Forensic Sci.— 1987.— N 32.— P. 698–702.
Kolltveit K.M. Methods of measuring morphological parameters in dental radiographs/ Kolltveit K.M., Solheim T., Kvaal S.I. // Forensic Science International.— 1998.— V. 94.— N 8.— Р. 87–95.
Kostenko Ye. Forensic dentistry: from age determination to identification/ Ye. Kostenko, N. Bobrov// Folia Societatis Medicinae Legalis Slovacae.— 2012.— V. 2.— N. 1.— Р. 41–46.
Summers R. Forensic dental photography/ R. Summers, D. Lewin //Practical Forensic Odontology, Edited by Clarck DH Wright.— 1992.— Р. 188–205.
Костенко Е.Я., Клевно Р.В. Медико-информационный метод в программе дентальной идентификации личности по цифровым ортопантограммам. // Журнал Медицинская экспертиза и право.— 2013.— № 6.— С. 37–39.
Паслер Ф.А., Всиссер Х. Рентгендиагностика в практике стоматолога. Пер. с. нем. / Под. общ. ред. Рабухиной Н.А.— М.: МЕД-пресс-информ, 2007.— 352 с.
Рабухина Н.А. Рентгендиагностика в стоматологи/ Рабухина Н.А., Аржанцев А.П.— М.: ООО «Медицинское информационное агенство», 1999.— 452 с.